Updated: May 11, 2018





The Whites from Kimberling City are now the proud parents of a matched pair of white beauties!




These ladies are thrilled to get the gorgeous Lucie.

 Whatever happened to . . . ?

This happy gentleman bought Logan . . . 

And this lovely lady took Luckie back to Kentucky! . . .

The Calendar Girl/ Master Ace puppies


Precious 

Richly colored smoothcoats 

Three boys and a tiny, dainty, all white LC girl.

4 weeks here, will post pix as they grow.



Call Annette @ 417-861-3625

or email

chiidols@outlook.com



Chi Idols Stella + White Lightning 


4 weeks old here, but

Click here for NEW updated pics

New Video of Chocolate Shake

One boy is red fawn sable and one boy is gray fawn sable. Another boy is white and a white girl that looks to be exquisite!

The girl is smallest, maybe 3 lbs and the boys will be 4 lbs

CALL ME! 

Annette at 417-861-3625

EMAIL

 c h i i d o l s                  @ o u t l o o k . c o m

I live in SW Missouri

Shipping available $250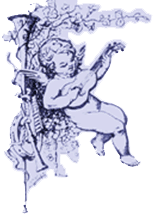 A beautiful litter of four . . . Tiny!! soon available