Updated: February 4, 2018
The nicest couple bought Emily as a companion for their dog Pepper. Here's Angela holding both.

Cascade is now the new baby in tthe Weiser family! Carissa and husband John have other little dogs snd it will be one happy family!


Love at first sight for  lovely Faune Conner from Fayetteville AK

This sweet family from Berryville, Arkansas, took this baby boy home -- he loved the kids!

Cyndee from Kansas is proud new owner of exquisite Mona Lisa. 

CALL ME! 

Annette at 417-861-3625

EMAIL

 c h i i d o l s                  @ o u t l o o k . c o m

I live in SW Missouri

Shipping available $250


BRINDLE LONGCOAT FEMALE

Too adorable. Dark Brindle-Sable longcoat, with grey & white, will be beautiful. Zesty yet mellow personality, active.  

Looks like a show dog!

About 6 lbs grown

Very Loving and Playful

Tops in Beauty and Temperament.

SOLD


Allie, Patrick and little Jeremy came this afternoon to pick up Brulee, who they renamed Bruno. While still emotional about the dear Chi they lost less than two months ago -- who went everywhere with them -- they were happy to find this joyous little boy who will fulfill the family again.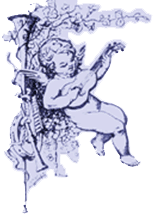 FAWN BRINDLE LONGCOAT FEMALE

This precious little girl has a beautiful thick longcoat that curls and swirls all over.  Dainty yet playful, sublime temperament.  She's a delight in every possible way. Soft as a cloud to hold and love on. Big applehead.

Some might say she's a sable, but I see the black stripes of her wonderful grandfather, AKC CH Tiger Country. 

There aren't many this desirable.

She'll be about 5 lbs grown.

SOLD

TINY FAWN SABLE SMOOTHCOAT FEMALE

This one is very small. Impossible to say what her end weight will be, but for now she is charting

just 2 1/2 lbs. She's a little charmer -- I love her "little Sis" personality.

SOLD