Updated: August 25, 2018
The nicest couple bought Emily as a companion for their dog Pepper. Here's Angela holding both.

Cascade is now the new baby in tthe Weiser family! Carissa and husband John have other little dogs snd it will be one happy family!


Love at first sight for  lovely Faune Conner from Fayetteville AK

This sweet family from Berryville, Arkansas, took this baby boy home -- he loved the kids!

Cyndee from Kansas is proud new owner of exquisite Mona Lisa. 

CALL ME! 

Annette at 417-861-3625

EMAIL

 c h i i d o l s                  @ o u t l o o k . c o m

I live in SW Missouri

Shipping available $250


 FEMALE SMOOTHCOAT

Rich Black Tri-Color

This sweet little girl will win you over with her exciting, playful personality.

Very Loving but is a major playerl

Healthy and Always Happy!

She's a smiler, too!  She will be 5-6 lbs grown. 

Sold


Allie, Patrick and little Jeremy came this afternoon to pick up Brulee, who they renamed Bruno. While still emotional about the dear Chi they lost less than two months ago -- who went everywhere with them -- they were happy to find this joyous little boy who will fulfill the family again.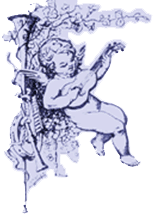 FAWN SABLE LONGCOAT FEMALE

Everything about Red Robin is delicious! Sweet face, yummy body, beautiful cinnamon color.  Playful yet dainty, sublime temperament.  She's a delight in every possible way. Soft as a cloud to hold and love on. Big applehead.

Her colors are reminiscent of her wonderful grandfather, AKC CH Tiger Country. 

This is a top puppy, anyone who gets her will be thoroughly charmed. 

She'll be about 4 lbs grown and much fluffier than these recent pics.

 Staying very small, also she's very strong so can go anywhere with you. Pack her along for the ride!

$1500 SOLD

Tiger Toes is the daughter of Champion Davishall Tiger Country and Chi Idols Lala Chiwawa

L'Amour II combines several of my champion Davishall lines including Scout, Knight, and Guadalupe

 MALE SMOOTHCOAT

Red Brindle and White

This lil' guy is a tiger all right, takes after his famous champion grandfather. Terrific tiger-striped brindle pattern. 

He is a roly poly dynamo, always playing or looking for something to do. Big, beautiful applehead. He is small and muscular, will be  4 1/2 lbs grown. He looks like a show puppy! A unique companion who will 

keep you on the go! 

SOLD

She's lost her baby coat and looks frightful at the moment, but I'll get new pics up soon. It's her personality that counts, anyway, and she's got that in spades. Her eyes speak volumes.

It was love at first sight