Updated: January 11, 2019
Cookie sold to a charming family who drove all the way from Chicago to pick up their new little girl. 

Everybody happy!

Second "Chi Idol" for this warm and loving family!

 Braveheart sold to the Townsleys of St, Louis. They chose an outstanding puppy who now has a loving home.


CALL ME! 

Annette at 417-861-3625

EMAIL

 c h i i d o l s                  @ o u t l o o k . c o m

I live in SW Missouri

Shipping available $250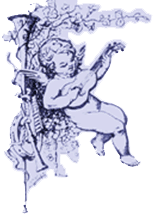 Yasmin & Louie L'Amore, parents

Yasmin had just one beautiful boy, a longcoat black tri. His colors are gorgeous, the shiniest black coat with lots of white and tan accents. 

He's as sweet as can be, soft to hold and gentle. should do well with children.

Deposit Received

$850



Honey Bee (now "Bell") in her new home