Updated: August 8, 2017
Cookie sold to a charming family who drove all the way from Chicago to pick up their new little girl. 

Everybody happy!

Second "Chi Idol" for this warm and loving family!


 Braveheart sold to the Townsleys of St, Louis. They chose an outstanding puppy who now has a loving home.

SMOOTHCOAT MALE

White with Cream

TINY TINY

3 lbs grown

FABULOUS

PERSONALITY

The lucky boy  who got Dutch for Christmas. Sometimes Chi's just really like kids, and Dutch took up with him right off the bat. It's going to be a happy new life for both.

This fun-loving family from St. Louis bought Tigerama. Anybody remember Raspberry? She is sitting in Pam's lap. She's a "Chi Idol" they bought last year and renamed Millie. She stayed very small at 4 lbs. Now the household (including Millie) will have an all-new playing partner!


CALL ME! 

Annette at 417-861-3625

EMAIL

 c h i i d o l s                  @ o u t l o o k . c o m

I live in SW Missouri

Shipping available $250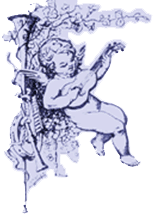 Small Smoothcoat Male

Small creamy white male. For a smoothcoat, his hair is long, thick, and velvety smooth. So soft to cuddle!

Mellow temperament. Lively; loves to play. Great Family Pet.

He will be a gorgeous boy and a great companion dog. 

4 lbs grown 

$750

Smoothcoat Female

Very small and a dreamy creamy white. Like her brother, she has an especially thick coat which makes her heavenly to hold. 

Mellow temperament. 

Prances like a show dog -- in fact, she is a show prospect.

She'll be a beauty when she grows up but will stay small, just about 4 lbs. 

SOLD

Smoothcoat Male

Small black tri with an extra nice coat. Very expressive face with eyebrows and other lovely markings.

 Outgoing and active temperament, though he can be mellow too. 

Should be good with children.

What a little cutie!

But get ready for some shenanigans!

He's ready to go!

$750

Ferris giving kisses . . . he's still available . . . act now! He's a total winner . . .