Updated: December 4, 2019
Cookie sold to a charming family who drove all the way from Chicago to pick up their new little girl. 

Everybody happy!

Second "Chi Idol" for this warm and loving family!

 Braveheart sold to the Townsleys of St, Louis. They chose an outstanding puppy who now has a loving home.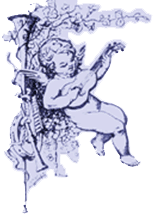 "Merry Christmas & Happy Holidays"

SALE

These older puppies 

are from 2 different litters. I fell behind with my marketing last Spring when I was medically challenged, and now I have 4 seven month old puppies to find homes for. These dogs would have sold for twice this much as puppies.


Rally, longcoat male                                                                                            $400


Honey Bee (now "Bell") in her new home

Armani, smoothcoat male                                                                            $500

These lil' rascals are all terrific

And need a home 

for the holidays!



What to know about these pups: 

1. Every one of them are filled with love and can't wait for a life companion.

2. They are still young, and will form a strong bond with their new families

3. Some are shy at first when meeting new people, but will be overjoyed when they find that special family and will form a strong bond with those that love them. 

4. They are from the same parents as all my other Chi Idols and will be terrific pets.

5. They are all really active and major players and will need lots of attention and exercise.

6. Most of them are small

Remington, smoothcoat male                                                                            $400

Blue Jeans, longcoat male, blue                                                                      $400