Updated: September 26, 2018
Cookie sold to a charming family who drove all the way from Chicago to pick up their new little girl. 

Everybody happy!

Second "Chi Idol" for this warm and loving family!

 Braveheart sold to the Townsleys of St, Louis. They chose an outstanding puppy who now has a loving home.


CALL ME! 

Annette at 417-861-3625

EMAIL

 c h i i d o l s                  @ o u t l o o k . c o m

I live in SW Missouri

Shipping available $250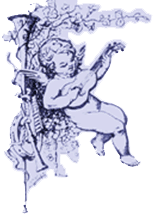 Rosemary and 

White Lightning, parents

Two Longcoat Brothers

Two brothers that play together well. Absolutely beautiful haircoats and color. Mellow and active, very loving. Small!

Chocolate and fawn sables!



Honey Bee (now "Bell") in her new home

Curly haired Harley is exceptional in every way. Sweet & frisky!

just 4 lbs grown

$1500 SOLD

Curly haired longcoat Quinn is a little sweetheart, ready to play or love anytime

Super alert and playful!

Soft to hold. Will be a beautiful fawn sable in color.

3-4 lbs grown

SOLD

Super Adorbs, both of them

He brings a spark to your life

Quinn shed his baby coat, now adult coat will grow in