Updated: December 15, 2017
Cookie sold to a charming family who drove all the way from Chicago to pick up their new little girl. 

Everybody happy!

Second "Chi Idol" for this warm and loving family!

 Braveheart sold to the Townsleys of St, Louis. They chose an outstanding puppy who now has a loving home.


CALL ME! 

Annette at 417-861-3625

EMAIL

 c h i i d o l s                  @ o u t l o o k . c o m

I live in SW Missouri

Shipping available $250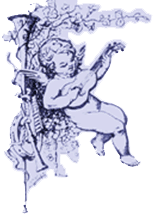 Smoothcoat Male

An extra small and extra classy looking puppy with white stripe on nose and forehead, and white feet. 

I named him HoneyPot because of his luminous light fawn color  -- and his personality! He's a lover boy whose striking good looks will charm you and take you anywhere. Only about 3.5 lbs grown.

$650 SOLD

Smoothcoat Male

A true tiny, this sweetheart chihuahua is a classic Chi -- a rich light fawn with white paws and accents. 

Has an extra big heart and will let you know it every minute. Very joyous temperament. You will love taking care of him.

 Outgoing and active, he is really very mellow.

He loves whatever's happening!

May be too small for homes with young children.

4 lb at most 

$650



Honey Bee (now "Bell") in her new home