These little friskers will certainly light up the lives of their new families!

"Dad" plays Santa Claus every Christmas. He and his wife called to say how happy they were with new puppy!





Country Star  + CH Angeleno, parents






 Look who got tiny little Mindy!! This was a 'love at first sight' affair that ended beautifully for everybody!

Updated: August 16, 2017
Super soft, super sweet, mellow, loves to play -- perfect family puppy!!

5-6 lbs grown


Fab young couple Kelli and Adam from St. Louis are the new parents of feisty little Mr. Marks!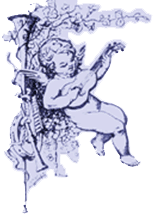 More Rare stars in this litter, two females and tiny too!







EXTRA TINY FEMALE LONGCOAT

Ebony black with four white stockings, big white muff, and white highlights over face and back.   Dainty and doll-like yet sophisticated at the same time.

EXTRA TINY!! -- 

2 1/2  lbs 

Very, very desirable

SOLD

Super Outgoing and 

Loving

My goal is to match the right puppy to the right person or family. Chi's have so many different personalities . . . make sure you get the best one for you.

CALL ME! 

Annette at 417-861-3625

EMAIL

 c h i i d o l s                  @ o u t l o o k . c o m

I live in SW Missouri

Shipping available $250














TINY MALE SMOOTHCOAT

Soft, sleek coat gives Lil' Bro a handsome finish. Black and White. Will top out at 3 lbs. As sweet and playful as he could be.


One kiss from her makes me melt!!

EXTRA TINY FEMALE SMOOTHCOAT

Yes, this exquisite little lady is not only beautiful,  but tiny as well, with an A++ personality on top of that! Her coat and coloring is like porcelain. She gives kisses but is very refined about it!! There isn't anyone who wouldn't fall in love with Roma.

EXTRA TINY!! -- 

 3 lbs  grown

Very, very desirable

SOLD

Super Outgoing and 

Loving




Exotic beauty . . . takes my breath away!