Updated: May 12, 2023







These are all SOLD & in new homes











My goal is to match the right puppy to the right person or family. Chi's have so many different personalities . . . make sure you get the 

best one for you.

CALL or TEXT! 

Annette at 417-861-3625

EMAIL

Chiidols@outlook.com

I live in SW Missouri

Shipping available $350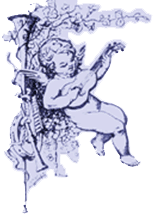 Puppies from my best Championship lines. Friendly & playful.

Lovable, charming personalities. Unique, artistic markings.

Additional pictures/video upon request.



​This gorgeous boy is a fluffy longcoat with "Tuxedo" markings. He's on the small side 

and will weigh about 4 1/2 lbs grown.

As beautiful as he is, his personality is even better. He's bold and outgoing, playful, 

friendly, and loving.  He's got it all going for him, now he just needs the perfect home.

11 weeks old.

$3000











Gilda is a top tier chihuahua puppy. A small, creamy-gold smoothcoat female with white markings. She's beautiful and elegant with a wonderful personality.

She will be 4 lbs grown. 

12 weeks old. Playful and loving.

Somebody's dream girl.

$3000 SOLD

Lady Veronica &

 Chi Idols MVP litter

Double click here to add text.

 New Litter due May 17

Rocksy + Coconut Breeze

Also will introduce two girls and a boy June 1

Meghan is a unique beauty with a 

bouncy step. She's going to want an active lifestyle! Dramatic markings set her apart from the rest, and her personality is just as vibrant. Smoothcoat female

who will be 5 lbs grown. 

9 weeks old. Super energetic.

$2500 SOLD

Markle is outstanding in every way, 

from her vivid image to her sunny personality. She's a smoothcoat and will be just 4 lbs grown. She has endless energy and is a major player.

9 weeks old. Utterly charming!

$2500