Updated: March 18, 2023







These are all SOLD & in new homes











My goal is to match the right puppy to the right person or family. Chi's have so many different personalities . . . make sure you get the 

best one for you.

CALL or TEXT! 

Annette at 417-861-3625

EMAIL

Chiidols@outlook.com

I live in SW Missouri

Shipping available $350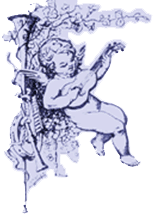 Puppies from my best Championship lines. Friendly & playful.

Lovable, charming personalities. Unique, artistic markings.

Additional pictures/video upon request.



​This little dear is a chocolate spotted

white smoothcoat male. He is sweet, 

cuddly, and playful. Will be 5-6 lbs grown.

Gentle and mellow. Beautiful soft coat.

12 weeks old.

$1250

This loving boy is a white

smooth coat with dramatic black markings all over his face and body. He will be 5-6 lbs grown. Will make a great sidekick for someone looking for companionship.

Mellow and playful. 

6 months old.

$400





Choco Nut is a rich chocolate color with brindled tan legs and white markings. Shy but mighty, he's a dynamic little guy (will be 5 lbs grown). Loves to play and cuddle.

12 weeks old.

He's a sweetheart.

$1250 







Lil' Prince is a creamy-gold and white smoothcoat male.

 Acts as cute as he looks. 

He will be 3 -3 1/2 lbs grown. 

10 weeks old. Tiny nose.

He looks dainty but is super strong. 

They don't come any cuter than this!

Gilda is a top tier chihuahua puppy. A small, creamy-gold smoothcoat female with white markings. She's beautiful and elegant with a wonderful personality.

She will be 4 lbs grown. 

12 weeks old. Playful and loving.

Somebody's dream girl.

$3000

Lady Veronica &

 Chi Idols MVP litter

Veronica and Chi Idols MVP litter

Veronica and Chi Idols MVP litter

Veronica and Chi Idols MVP litter