These little friskers will certainly light up the lives of their new families!

"Dad" plays Santa Claus every Christmas. He and his wife called to say how happy they were with new puppy!





Tiger Toes & White Lightning





Updated: February 15, 2019
Super soft, super sweet, mellow, loves to play -- perfect family puppy!!





Tiger Toes is my last remaining daughter of CH Tiger Country. This may be her last litter.

















My goal is to match the right puppy to the right person or family. Chi's have so many different personalities . . . make sure you get the best one for you.

CALL ME! 

Annette at 417-861-3625

EMAIL

 c h i i d o l s                  @ o u t l o o k . c o m

I live in SW Missouri

Shipping available $250











 FEMALE LONGCOAT

This little sweetheart has a pixie face with eyebrows and a tiny nose. 

She looks adorable at 2 weeks. White highlights and 4 white feet!

She will be just 5 lbs grown and her adult hair coat will be glossy and beautiful.

 $1950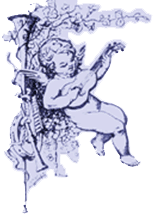 FEMALE LONGCOAT

This little girl will be spectacular!

Her golden colored hair coat is offset by unique white markings.

She will be just 5 lbs grown and with her charming face she will be a standout!

 $2250

 MALE LONGCOAT

Tracks was the only puppy to inherit the flashy brindle and white coloration from his famous grandfather, 

Champion Davishall Tiger Country.

He will be 5-6 lbs grown and I think he is going to be show quality.

 $2250

CH White Lightning is one of two remaining studs from my Davishall Guadalupe line. 

Two weeks old and just opening their eyes