These little friskers will certainly light up the lives of their new families!

"Dad" plays Santa Claus every Christmas. He and his wife called to say how happy they were with new puppy!





Black Swan  + CH Angeleno, parents






 Look who got tiny little Mindy!! This was a 'love at first sight' affair that ended beautifully for everybody!

Updated: June 27, 2017
Super soft, super sweet, mellow, loves to play -- perfect family puppy!!

5-6 lbs grown


Fab young couple Kelli and Adam from St. Louis are the new parents of feisty little Mr. Marks!




FEMALE SMOOTHCOAT

Cream & White

Elegant in every way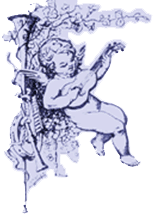 Another tiny star! Super intelligent, strong, tiny girl!







Super TINY -- 2 - 3 lbs grown

Superior personality

SOLD

EXTRA TINY FEMALE SMOOTHCOAT

Ebony black with four sparkling white toes!   Superior in every way -- personality, grace, strength, health.

EXTRA TINY!! -- 

2 1/2 lbs 

Very, very desirable

SOLD

Super Outgoing and 

Loving

My goal is to match the right puppy to the right person or family. Chi's have so many different personalities . . . make sure you get the best one for you.

CALL ME! 

Annette at 417-861-3625

EMAIL

 c h i i d o l s                  @ o u t l o o k . c o m

I live in SW Missouri

Shipping available $250



A Showstopper & a Scene Stealer -- Very Showy Puppy

Strong body structure yet so tiny and delicate.

Absolutely incredible personality as well.

A prima ballerina who's super smart! 

SOLD

Sister available below


A natural born beauty -- such a perfect black with the 4 white feet --

it's rare and exotic








Dark Star's VIDEO coming soon!




EXTRA TINY FEMALE SMOOTHCOAT

Soft, satiny, sumptuous coat. Princess white with tan spots. Show Quality body.

Your Classy Diva

Your Constant Companion