These little friskers will certainly light up the lives of their new families!

"Dad" plays Santa Claus every Christmas. He and his wife called to say how happy they were with new puppy!









Updated: December 13, 2018
Super soft, super sweet, mellow, loves to play -- perfect family puppy!!





















My goal is to match the right puppy to the right person or family. Chi's have so many different personalities . . . make sure you get the best one for you.

CALL ME! 

Annette at 417-861-3625

EMAIL

 c h i i d o l s                  @ o u t l o o k . c o m

I live in SW Missouri

Shipping available $250











 FEMALE LONGCOAT

A little bundle of fluffiness! Honey Gold color with gorgeous white markings, precious little face and short nose.

At 7 weeks, she has a sweet, gentle personality. She has that super cute way of playing that is just adorable.

She will be just 4 lbs grown and her adult hair coat will be stunning

 $1800 SOLD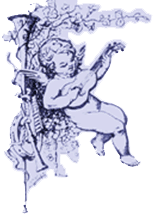 FEMALE SMOOTHCOAT

She was all white but is beginning to get a spray of light cream across her back.

At 5 weeks, she has a sweet demeanor, and is a little more confident and outgoing than her sister (so far).

She will be between 5 - 6 lbs grown, and as an adult will be a classy, standout Chihuahua. 

 $850 SOLD