These little friskers will certainly light up the lives of their new families!

"Dad" plays Santa Claus every Christmas. He and his wife called to say how happy they were with new puppy!









Updated: November 25, 2020
Super soft, super sweet, mellow, loves to play -- perfect family puppy!!





Stella is from a long line of Schroeder

Champions.

















My goal is to match the right puppy to the right person or family. Chi's have so many different personalities . . . make sure you get the best one for you.

CALL ME! 

Annette at 417-861-3625

EMAIL

 c h i i d o l s                  @ o u t l o o k . c o m

I live in SW Missouri

Shipping available $250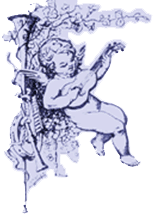 Louie L'Amour is one of two remaining males from my Davishall Guadalupe line. 

Gorgeous litter out of my best Championship lines. Super friendly & playful

Lovable, charming personalities. Unique, artistic markings.

They already look like Champions!

Longcoat male. 

Chocolate & black

​markings on white.

Big applehead, big eyes, short nose.

Will have a beautiful, 

soft, fluffy coat.

 4 - 4.5 lbs grown.

$2850

This tiny boy is simply exquisite. Glowing, beautiful SC white/tan male. 

TINY TINY, just 2 1/2 - 3 lbs grown.

Superior personality.

Active, friendly and loving.

Big applehead, big eyes, short nose.

Champion looks, Championship pedigree. Highly desirable puppy.

Show potential.

$2500 SOLD

Valentino may have the most beautiful face ever! 



Cute, funny, lovable fawn & white male. 

Great coat and colors.

 6 lbs grown. Mellow guy,

should be good with kids.

Smoothcoat.

$750

​SOLD