These little friskers will certainly light up the lives of their new families!

"Dad" plays Santa Claus every Christmas. He and his wife called to say how happy they were with new puppy!









Updated: February 25, 2018
Super soft, super sweet, mellow, loves to play -- perfect family puppy!!





















My goal is to match the right puppy to the right person or family. Chi's have so many different personalities . . . make sure you get the best one for you.

CALL ME! 

Annette at 417-861-3625

EMAIL

 c h i i d o l s                  @ o u t l o o k . c o m

I live in SW Missouri

Shipping available $250











 MALE SMOOTHCOAT

Tiny, absolutely gorgeous little boy with one of the best appleheads I've ever produced here.

Calm and easy-going. Should be great with children.

Will probably reach    2 1/2 to 3 lbs.  lbs. 

SOLD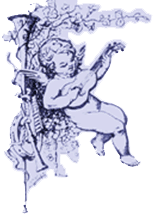 Well hello there Mr. Extremely Handsome