These little friskers will certainly light up the lives of their new families!

"Dad" plays Santa Claus every Christmas. He and his wife called to say how happy they were with new puppy!





Tiger Toes & White Lightning





Updated: June 29, 2019
Super soft, super sweet, mellow, loves to play -- perfect family puppy!!





Tiger Toes is my last remaining daughter of CH Tiger Country. This may be her last litter.

















My goal is to match the right puppy to the right person or family. Chi's have so many different personalities . . . make sure you get the best one for you.

CALL ME! 

Annette at 417-861-3625

EMAIL

 c h i i d o l s                  @ o u t l o o k . c o m

I live in SW Missouri

Shipping available $250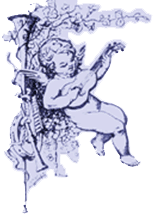 CH White Lightning is one of two remaining males from my Davishall Guadalupe line. 

I'm holding this whole group this time, not only to show but because they are the last pups to have CH Tiger Country's bloodline, known by the characteristic tiger striped pattern of brindle.

I hate to give that up!

Now this could change at any time and for any reason. In that case I'll be looking for the best pet homes to send them to. 

All 3 are delightful; very active and will need lots of daily exercise. No shrinking violets or mama's boy here! Any one of them could excel at Agility Trials. Yet each is super-loving and enjoys cuddle time too. So if you have a strong interest in any of these 3 pups let me know in case I have to sell them.

Thank you very much!