These little friskers will certainly light up the lives of their new families!

"Dad" plays Santa Claus every Christmas. He and his wife called to say how happy they were with new puppy!









Updated: November 4, 2018
Super soft, super sweet, mellow, loves to play -- perfect family puppy!!





















My goal is to match the right puppy to the right person or family. Chi's have so many different personalities . . . make sure you get the best one for you.

CALL ME! 

Annette at 417-861-3625

EMAIL

 c h i i d o l s                  @ o u t l o o k . c o m

I live in SW Missouri

Shipping available $250











 MALE LONGCOAT

A little bundle of fluffiness! Light creme with white markings, this is   a positively gorgeous little boy. 

This puppy is very interested in, and sensitive to, humans. He will form a close bond and be your best friend. Thoughtful and intelligent.

His baby coat was  double. His adult coat will probably come in double as well.

A little guy -  4  lbs. grown max and most of it will be hair!  

        $950





Light cream with lots of

white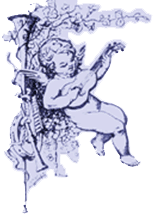 ​Baby tears gone @ 12 weeks