These little friskers will certainly light up the lives of their new families!

"Dad" plays Santa Claus every Christmas. He and his wife called to say how happy they were with new puppy!





Tamari + Huck Finn, parents






Updated: October 13, 2017
Super soft, super sweet, mellow, loves to play -- perfect family puppy!!















New Videos below of Bette and McDreamy!!

Don't miss them!







 AGATHA - TINY TINY TINY!! -- 3 lbs grown

What an attitude! Has a white lightning bolt marking down her back, not visible here. 

Precious personality and lots of it!

The Pick of the Chi Idols Fall Litters

SOLD

Super Outgoing and 

Loving

My goal is to match the right puppy to the right person or family. Chi's have so many different personalities . . . make sure you get the best one for you.

CALL ME! 

Annette at 417-861-3625

EMAIL

 c h i i d o l s                  @ o u t l o o k . c o m

I live in SW Missouri

Shipping available $250













 MALE LONGCOAT

Fluffy, curly coat in a myriad of colors. Absolutely fabulous. He's a black sable with a big white bib, and 4 white stockings. 

Calm and easy-going. Should be great with children.

Ears up now; gorgeous, soft, fluffy puppy

Will probably reach 5-6 lbs. 

$1450

A Masterful and Majestic looking puppy, but gentle as can be. 


One kiss from her makes me melt!!


SMALL FEMALE SMOOTHCOAT

This super sweet, elegant little lady is not only beautiful,  but small as well. Her coat and coloring is unlike anything I have seen. She is unique, one of a kind. 

She is structured very well and her eyes are lined with black, giving her an exotic look. A work of art! We love her personality as well

About 4 lbs grown.

Top of the Line

DEPOSIT 




She's got Bette Davis Eyes!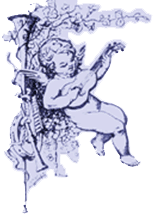 Well hello there Mr. Extremely Handsome

Sable and brindle, tiger pattern