Updated: August 25, 2018
Bill C. of Fayetteville AR had a hard time choosing between playful Ginny and lovey-dovey Tessie. He finally chose Ginny!



Other Chi Idols puppies previousy  sold



Call Annette @ 417-861-3625

or email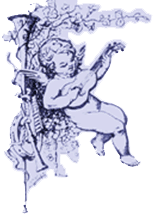 MIMI

Very small smoothcoat beautiful female 

black tri-color 

Broad face, wide eyes, short nose, good structure. Big applehead, Mellow, friendly and plays beautifully.

8 weeks here, adorable  features. Looks like she will be only 3 - 3 1/2 lbs grown.

$1500 SOLD

Samantha, Tynlee, (and dad Travis) picking up Honeyboy (now Chip) at the Seattle airport. "He started licking us right away and when we got home he ran around in circles, he was so happy!" I'd say that was a good match, wouldn't you?









FIFI

Small smoothcoat female 

Light cinnamon red

Beautiful head and sweet face. Great structure and movement. Looks like a little showdog when she walks -- in fact I'm pretty sure she'd show -- AND with an adorable personality!

$1250

     Small smoothcoat Male 

Little DeeDee is Black Tri in color. Big eyes and eyebrows for a face full of expressions. Sweet!

 A mellow lil' guy looking for love. Looks like he will be 4 lbs grown. 

$650   SOLD