Updated: June 17, 2018
Bill C. of Fayetteville AR had a hard time choosing between playful Ginny and lovey-dovey Tessie. He finally chose Ginny!



Other Chi Idols puppies previousy  sold

A wonderful St. Louis family got little Razzberry!



Call Annette @ 417-861-3625

or email







Two chocolate brindles from my Champion Davishall Tiger Country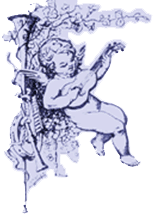 Small red and black sable longcoat female 

Broad face, wide eyes, short nose, good structure. Big applehead, exotic markings.

Only 3 weeks here, but strong show quality features. Looks like she will be 4-5 lbs grown.

$1850 

Samantha, Tynlee, (and dad Travis) picking up Honeyboy (now Chip) at the Seattle airport. "He started licking us right away and when we got home he ran around in circles, he was so happy!" I'd say that was a good match, wouldn't you?









     Small smoothcoat male 

Gorgeous red brindle, vivid striped pattern like his grandfather, CH Davishall Tiger Country.

Beautiful head. Show potential, though it's really too early to tell.

$950

     Small smoothcoat female 

Berry is a Black Tri in color. Big applehead and brindle on the legs.

 Looks like she will be 5 lbs grown. We have to wait to see what her personality is.

$850